Concrete polishing Portsmouth
Like most surfaces, concrete gets dirty. This is especially true when concrete is exposed to natural elements such as wind, heat, cold, rain, snow, and more. Over time, the concrete will become blemished beyond what the eye can see and will require concrete cleaning and concrete polish. It involves treating the concrete with a chemical densifier and grinding it with progressively finer grinding tools. This removes a certain amount of the outside layer to expose cleaner and newer concrete. At our company, we understand concrete polishing well, and we know how to make concrete shine.
Concrete polishing is considered efficient because it uses material that is already there. Also, because most building foundations have a concrete slab or exposed brick, this is considered an environmentally friendly option as we are not replacing or wasting any material. In addition, concrete reduces allergens and dust mite problems and can remain durable to last a long time. Therefore, concrete polishing is a smart way to protect your green investment. That is why we recommend it to property owners instead of replacing concrete.
Concrete grinding or concrete polishing?
They are two main services when it comes to cleaning, servicing and maintaining of your concrete surface. Depending on the current condition of the surface you choose between simple concrete polish or go for deep complete concrete service including floor grinding.
Concrete polish
If your floor is in rather good condition then you can go for simple concrete polish and buffing. The service is rather lite, thus the polishing and the buffing will clean the floor but will not remove the deep scratches and dings. If your floor was serviced in long period long period of time, then you must go for proper deep cleaning and polishing of the concrete.
Concrete grinding
When it comes to professional concrete restoration then the concrete grinding is the best method. The concrete sanding (or grinding) can be time and labor intensive because the whole process can involve up to 15 steps. That's why is best to use our professional concrete polishing services. We do all the hard work well because we are skilled in this work due to our years of experience.
During the process, our floor polishers use professional equipment which ensure professional completion of the works. After the actual grinding process we proceed densifier to harden the surface to allow for polishing to occur. In addition, during the polishing process, we may use a grouting chemical to fill in any holes or cracks. Once we have polished the concrete and all work is complete, we apply a solution to protect the surface from oils or liquid spills.
Our professional concrete polishing services are perfectly suitable for inside as well as outside projects.
Concrete worktop polishing
The concrete is great choice for kitchen worktop. Its very durable and its easy to clean. However with usage some scratches will appear. Our team has specialized in professional worktop polishing and worktop restoration. Again depending on the condition of the surface our professional concrete polishers will choose the most suitable method for restoration. Check out the below photo of one of our latest kitchen worktop projects.The result was one very happy customer!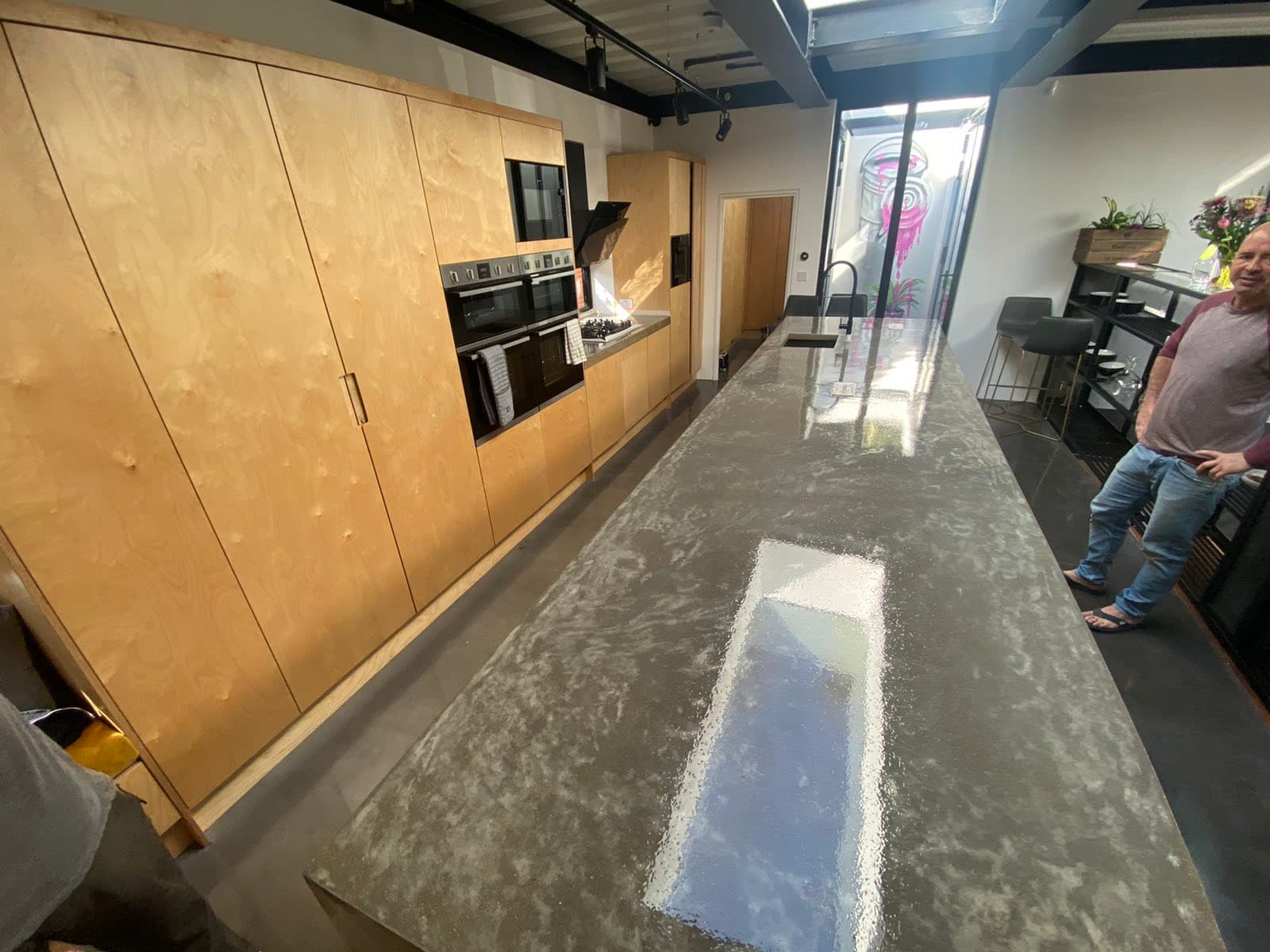 Concrete repair in Portsmouth
Although the concrete is very strong material damages can happen. That may be deep scratches or uneven surface. They are trip hazard and then the floor must be fixed. The good news is that we at Floor Restoration Team are a one-stop-shop for all your concrete flooring needs. When it comes to crack or scratch repair our team is trained to restore your concrete floor, kitchen top or vanity in no time.
Concrete Floor maintenance
Our floor concrete polishing service goes hand in hand with our floor maintenance service. You can choose between regular maintenance or just one off maintenance. Both services are great option for your floor. Depending on what is your floor and how heavy is the traffic on it you can choose which option would suit best. Alternatively our floor technician can suggest option would be best suitable.
If you choose the regular servicing and maintenance of the floor. We will take care of your floor in full. The service is offered on weekly, monthly, quarterly, yearly bases or custom period of time.
However if you go with the One Off servicing and floor maintenance then our technicians will service your floor and as a bonus you will receive instructions on how to properly take care of your floor. And this is not all! We will provide with professional floor cleaning detergent free of charge!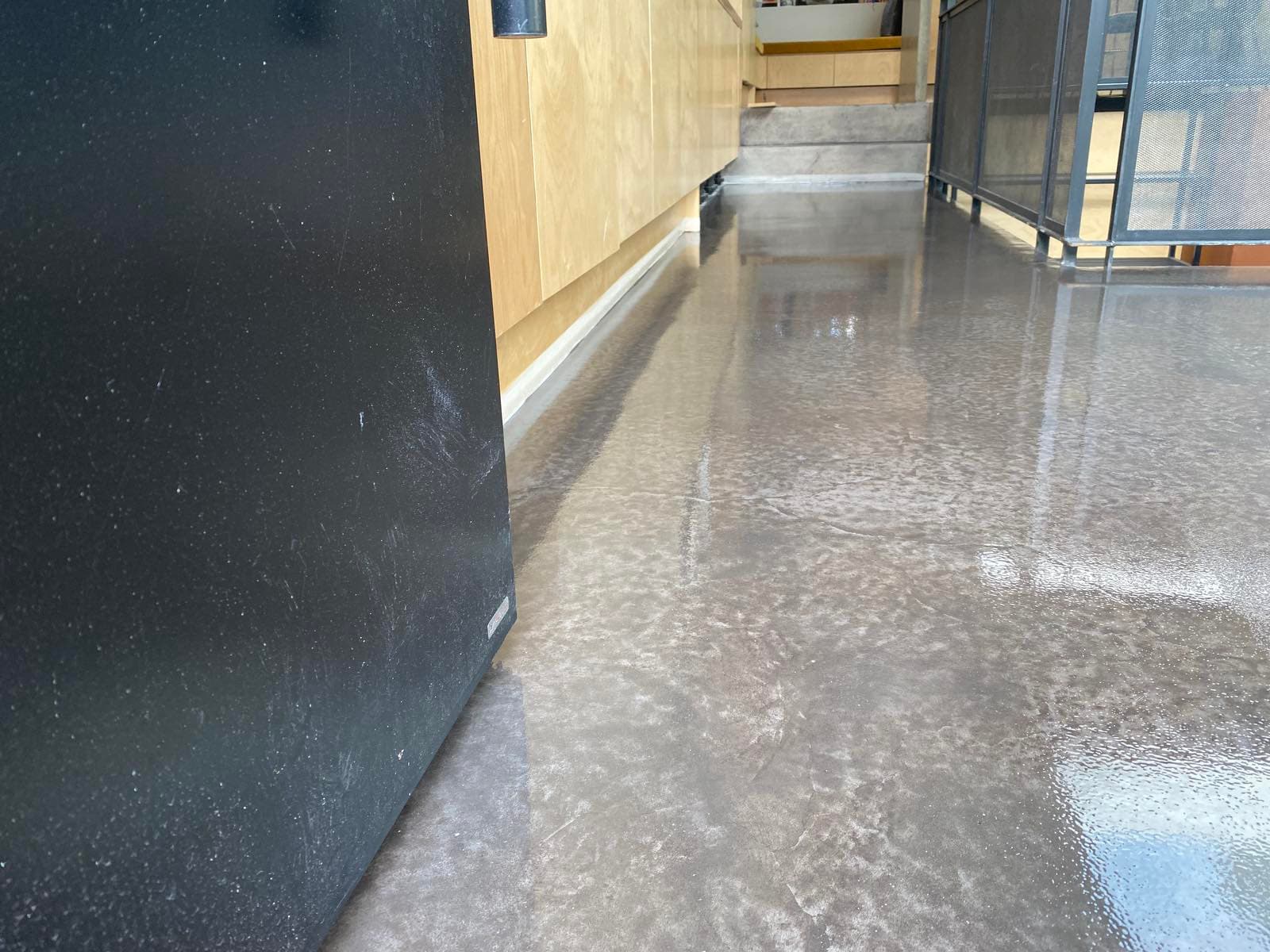 Other polishing services:
We provide not only concrete polish service but:
Wood floor polish
Terrazzo cleaning
Travertine
Vinyl clean and polish
Some of our clients are:
Domestic & commercial customers
Public & private companies
Museums,
Retail stores
Building & refurbishment contractors
Pharmaceutical companies
Swimming pool contractors
Cleaning companies
Building management companies
Loss adjusters & insurance companies
Hospitals, schools & canteens
Retail shops, factories & industrial premises
Stone suppliers & tiling companies
Kitchen & bathroom floor fitters
Wood & vinyl floor suppliers
Why choose our concrete polishing services?
The concrete polishing is not an easy and cheap task and that is why you dont want it ruined. The easiest thing is to contact the proven concrete professional polishing and we will make sure that using our state of the art polishing machines your floor will be restored to its original glory in no time!
All in all, concrete polishing that includes concrete sanding can take some time when it is done professionally. However, this is hands down is the best option to have it done right. Also, the amount of concrete polishing with concrete sanding that we are doing will determine how long the project will take. We will let you know time frames and cost after our initial free consultation When all is said and done, you will have a fresh look and feel to your concrete. The good news is that our polishing services are completely suitable for your Terrazzo floors as well.
Areas covered
We are happy to announce that Floor Restoration Team now covers not only Portsmouth, London and Guildford but the below areas as well:
Southampton, Eastleigh, Gosport, Horndean, Winchester, Havant, Locks
Heath, Warsash, Whiteley, Fareham, Fleet, Totton, Hedge End,
Stubbington, Hythe, New Milton, Emsworth, Alton, Romsey, Hayling Island,
Lymington, Petersfield, Ringwood, Blackfield, Bursledon, North
Baddesley, Liphook, Netley, Bishop's Waltham, Liss, Marchwood, Denmead,
New Alresford, Lee-on-the-Solent, The New Forest, Godalming, Titchfield,
Portchester, Wickham, Bishop's Waltham, Fair Oak, Chandlers Ford, Stockbridge
Do not hesitate to contact us! Our professional concrete polishing services are near you!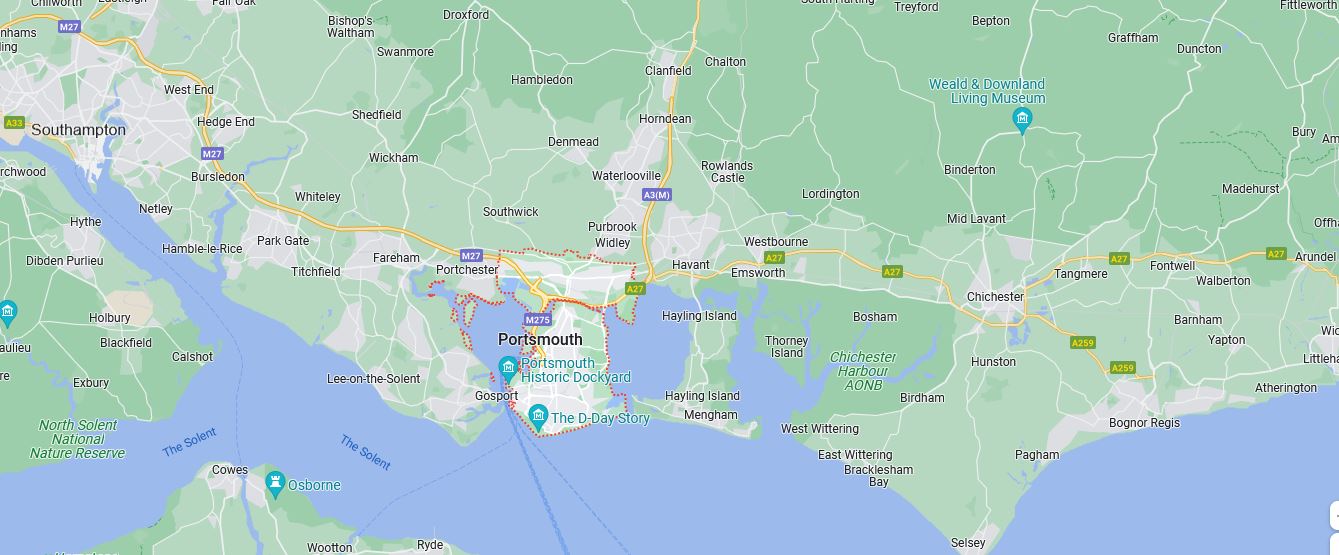 Top concrete polishing frequently asked questions:
Q: Is the concrete polishing dusty?
A: Although we do use the latest equipment for floor polishing there is some dust expected.
Q: How long does it take to polishing concrete?
A: Depending on the condition and size of the floor. For example one empty standard room in fair condition maybe done in one day to two days.
Q: How much does it cost to polish concrete?
A: The price depends much on the condition and the size of the floor. We do quote each floor separately, thus please send us couple of photos of the floor and we will come back to you with free quote.However the prices are in the range of £40.00 – £150.00 per sq.m..
Q: Are you able to polish concrete if there is underfloor heating?
A: Yes, our concrete polishers are trained to polish concrete with underfloor heating.
Q: Are all types of concrete suitable for polishing?
A: Unfortunately not all types of concrete are suitable for polishing. The concrete must be type C35, C40, C45.
Q: Do you polish concrete worktops and concrete countertops?
A: Yes, our professional services include not only floor polishing but concrete worktops and concrete countertops too.
Q: Do you work over the weekend?
A: We do work over the weekend at no additional charge.